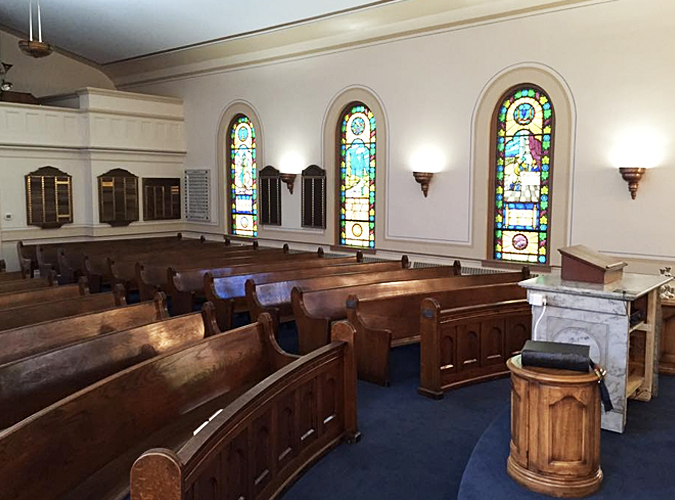 EDUCATIONAL & RELIGIOUS ORGANIZATIONS
EDUCATIONAL
AHEC West
39 Baltimore Street, Suite 201
Susan Stewart, Executive Director
Phone: 301-777-9150
Fax: 301-777-2649
Email:susan.stewart@ahecwest.org
Web: www.ahecwest.org
AHEC West works to improve access to and promote quality in healthcare through educaitonal and other partnerships.
Allegany County Library System
31 Washington Street
John Taube, Executive Director
Hours for Washington Street Library: Monday & Thursday, 1 pm -8 pm; Tuesday, Wednesday, Friday, Saturday, 10 am-5 pm; Closed Sunday
Hours for S. Cumberland Library: Monday, Thursday, Friday, Saturday, 10 am - 5 pm; Tuesday and Wednesday, 1 pm - 8 pm
Phone: 301-777-1200
Fax: 301-777-7299
Email: alleganycountylibrary@alleganycountylibrary.info
Web: www.alleganycountylibrary.info
Facebook: Allegany County Library System
We have something for everyone! Stop by any of our six locations to enjoy our books, movies, and public computers and internet, as well as fun and educational programs and events.
Frostburg State University
101 Braddock Road
Frostburg, MD 21532
John T. Short, Vice President, University Advancement
Phone: 301-687-4068
Fax: 301-687-4069
Email: jtshort@frostburg.edu
Web: www.frostburg.edu
Facebook: www.facebook.com/FrostburgStateUniversity
Frostburg State is a public, comprehensive university offering a wide array of distinctive undergraduate and graduate programs. A member of the University System of Maryland, Frostburg serves as the premier educational and cultural center for Western Maryland.
Positive Transitions, LLC 
31 Baltimore Street, Suite 112
Miranda Fitzwater, Executive Director
Phone: 240-580-4565
Email:transitions@atlanticbb.net
Web: www.makingpositivetransitions.com
Facebook: PositiveTransitionsLLC
CARF accredited provider of Behavioral Health Administration (BHA) and Division of Rehabilitation Services (DOR) certified vocational services. 
RELIGIOUS ORGANIZATIONS
B'er Chayim Temple
107 Union Street
Mark Perman, Rabbi
Phone: 301-722-5688
Email: info@berchayim.org
Web: www.berchayim.org
Facebook: B'er Chayim Temple
Oldest continuously operating Jewish Temple in Maryland, holding Reform Shabbat services on Friday events. Visitors are welcome. Please check our website for more information.